The ROMEO-MSR is a sealed compact red dot or green dot sight intended for MSR, carbine, shotgun and air rifle. Brightness is adjusted with a top-mounted rotary dial, featuring 10 daytime and 2 night vision settings for quick target engagement in any condition
Features:
- High-performance lens coatings for excellent light transmission and dot contrast in any situation.
- Ultra-compact size and weight with unlimited eye-relief and parallax-free operation.
- Precise 2 MOA Dot
- Slipover, see-through flip-backs
- 1.41" T10 Torx M1913 Skeletonized lightweight Riser Mount for absolute co-witness
- Top loading battery compartment with integral brightness control featuring 10 daytime and 2 NV settings
- Over 20,000 hours runtime on a CR1632 battery
- Aircraft grade aluminum housing and mount
- Dependable IPX-7 waterproof and fog-proof performance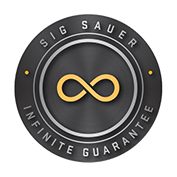 Infinite Guarantee
SIG SAUER Electro-Optics are guaranteed forever. It's an unlimited lifetime guarantee.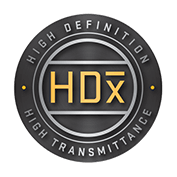 HDX™
Advanced optical systems comprising both High Definition (ED) and High Transmittance (HT) glass for ultra-high resolution, optical performance and light transmission.